Welcome Back
Composed by
Lyrics by
Bruno Mars


Phiip Lawrence


John Powell
Performed by
Bruno Mars
Produced by
Bruno Mars
John Powell
Release date(s)
Running time
1 minute 8 seconds
Country
Language
English
Other information
Bruno Mars performs courtesy of Atlantic Recording Corporation
[Source]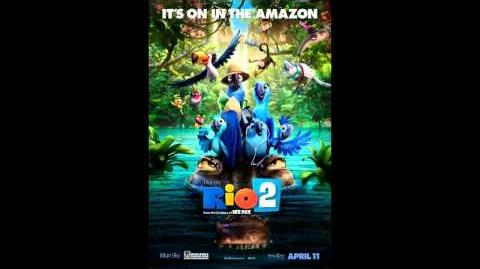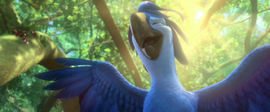 "Welcome Back" is a song in Rio 2 performed by Bruno Mars. In the movie, it is sung by Roberto to celebrate Jewel's return to the Spix's Macaw Tribe in the Amazon.
Lyrics
Look at her shining
Her feathers, they glow
Now the jungle is smiling
'Cause our baby's home
Can you feel what I feel?
The day has come at last
Our precious Jewel has returned
I'll be the first to say, "Welcome back"
Oh, welcome back...
I said welcome, welcome, welcome...
Back...!
Trivia